Whether you've owned your property for a while or have recently acquired it, chances are, it could use some upgrades. The question is: is it worth your time and money to freshen up the property? Will you see a return on investment? And where do you start? Investing in property is always a good idea and you will see a return: people are attracted to spaces and homes that are clean, updated, and fresh. The updates themselves don't have to be extravagant, but a little sprucing up goes a long way in adding value to your property. Read on for some actionable ways you increase your property value relatively simply and quickly.
Focus on the Kitchen and Bathrooms
When it comes to a wow factor for renters or buyers, the kitchen and bathrooms are where it's at. A beautiful, modern kitchen with an updated faucet, hardware, and countertops can make a huge statement. Add an extra impact with a new backsplash, and if you have the cash flow, new appliances are never a bad idea. Update your cabinetry either by painting them or installing new (again, dependent on your funds), and then assess what you have available to freshen up the flooring. Hardwood is always a winner, but there are incredibly nice laminates available and, particularly if you're renting, this material is as resilient as it gets.
The same story goes for your bathroom(s): focus on the faucets, the tub and surround, and the toilet. If they're not able to be cleaned up properly, considering replacing them.
Look at Your Lighting
New light fixtures are the perfect way to spruce up a space. You can purchase statement-making light fixtures for reasonable prices and they'll effectively add value and beauty to your rooms. Tie everything together stylistically and your home or rental will be more appealing to buyers and renters and thus will have greater value.
Always Paint It
Paint is the easiest way to freshen up a space. It covers imperfections, brightens a room, and makes surfaces look new again. Paint is inexpensive and can be used on a variety of surfaces (think: doors, trim, cabinets, etc.) to cover scuff marks and discoloration. When in doubt, paint it, and keep it neutral.
Decor: Less is More
Investing in property isn't rocket science, but there is a mistake many renters and sellers make: clutter and mess. You can have an amazing space to offer, but if it's cluttered or dirty, the appeal will plummet. Remember these tips to keep everything fresh for prospects, and your hard renovation work will pay off.
If it's not necessary, put it in storage or get rid of it.
Keep floors and counters clear and clean.
Keep furniture sparse to give the illusion of space.
Mirrors make spaces look bigger.
Warm it up with trendy items such as rugs and plants.
Avoid knickknacks and family photos.
Keep closet and cabinets as empty as possible (add empty baskets or a few fresh towels so they're not totally bare), again, for the illusion of space.
Don't overlook curb appeal.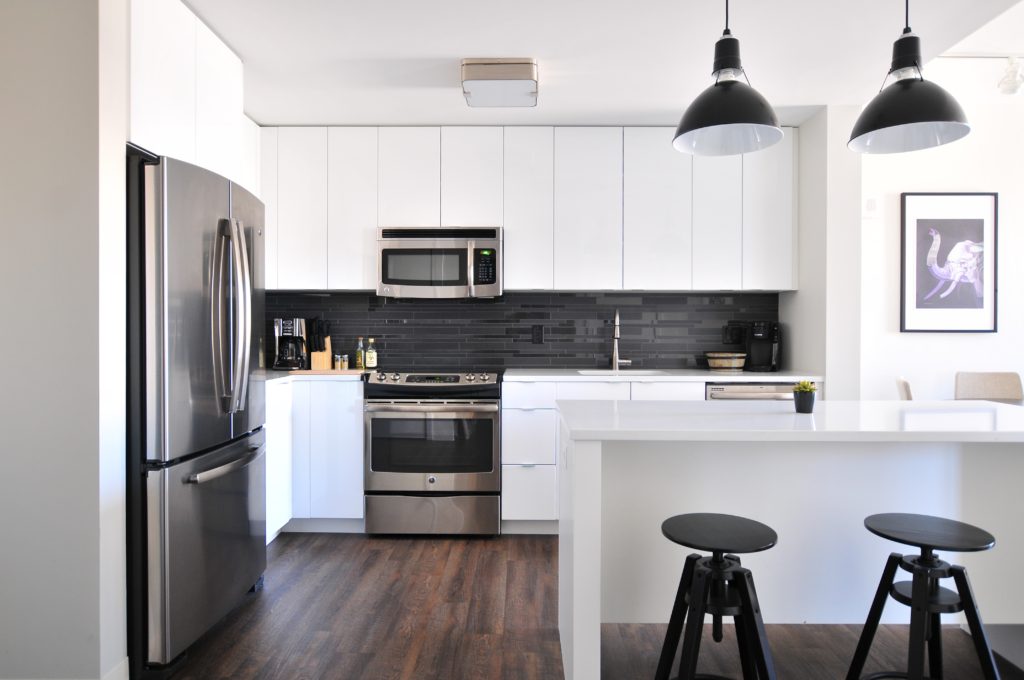 Investing in property doesn't take a fortune or a massive amount of time. Some simple improvements will greatly increase the appeal and therefore the value of the property and will draw in prospects quickly and turn a profit effectively. Contact Applegate Properties for more information on renting and property management.